Welcome to Assassine Wiki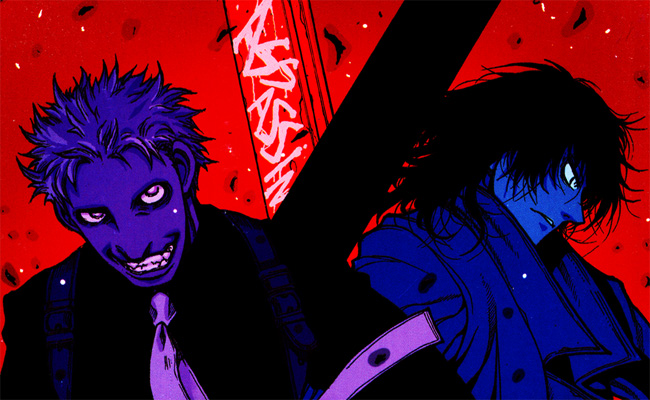 Manga Guide • Characters • Administrators • Recent Changes • New Photos • New Pages • Help Wiki
Welcome to the Assassine Wiki, a Wiki dedicated to everything about the manga Assassine that anyone can edit. Please help us by creating or editing any of our articles!

We currently have 239 edits to 14 articles and 73 images on this wiki.
Introduction
It is the near future and the age of criminal organizations fighting for territory with their own crew has ended as they figured that it was neither economical nor practical. The new method of territory warfare is done with each criminal organization hiring an assassin and betting their land on which assassin survives the modern day coliseum.
Bando Eiji aka Gun Mania is a top rated assassin for the Kuroyanagi group. A young man named Kusano Nonomura of the now overthrown Kusano organization seems to have a vengeance against Bando, the Kuroyanagi family and the entire criminal world. Blood will be shed very soon.
Affiliates
If you would like to become an affiliate of Assassine Wiki, contact us.